ALLE Boeken
De verhalen van de twee beste vrienden Sam en Julia vormen de basis van de boeken van Het Muizenhuis. Naast de voorleesboeken, zijn er kortere verhalen, zoekboeken en kartonboeken voor de allerkleinsten. Inmiddels lezen kinderen in maar liefst zevenentwintig landen de verhalen in hun eigen taal.
OM UIT TE DELEN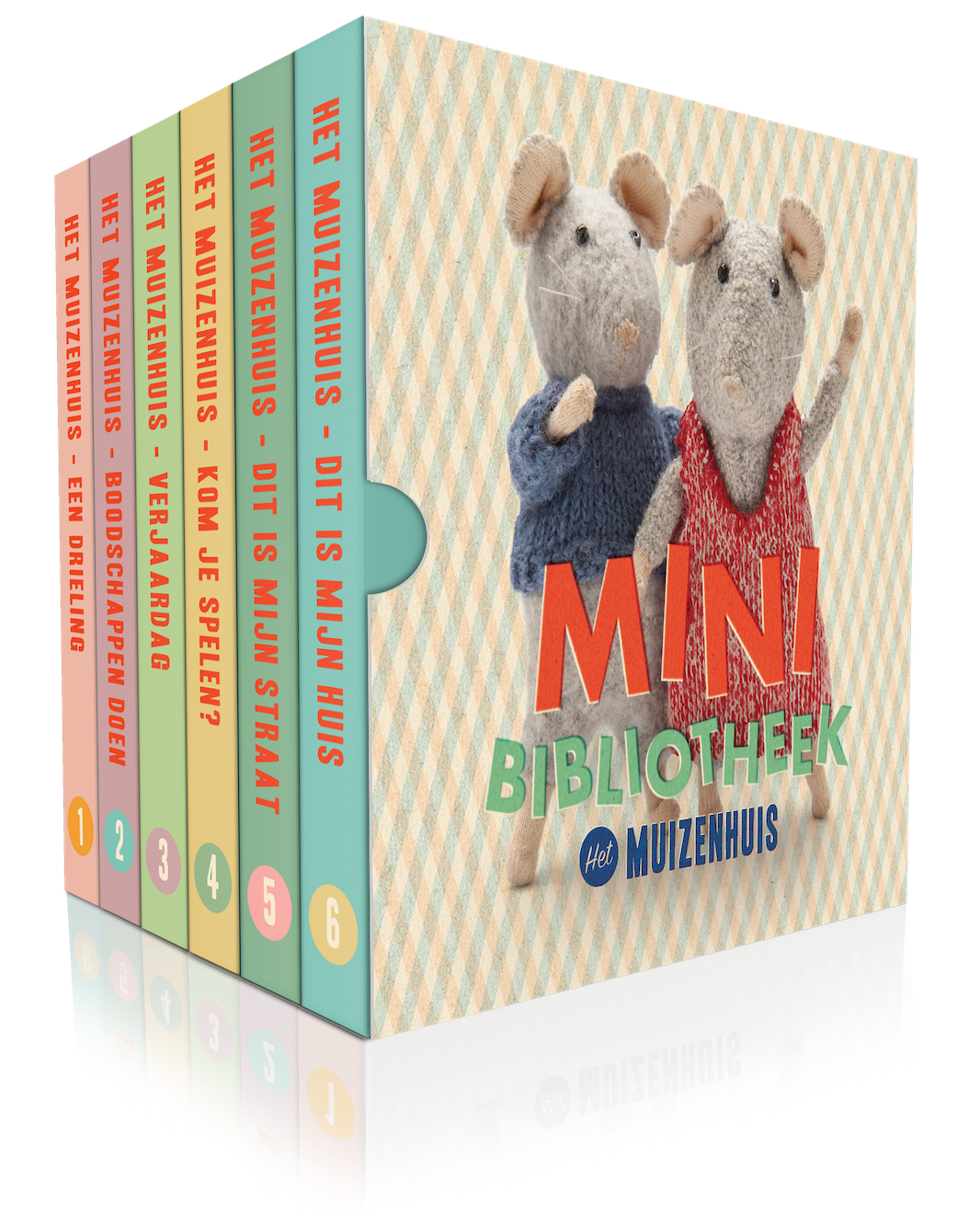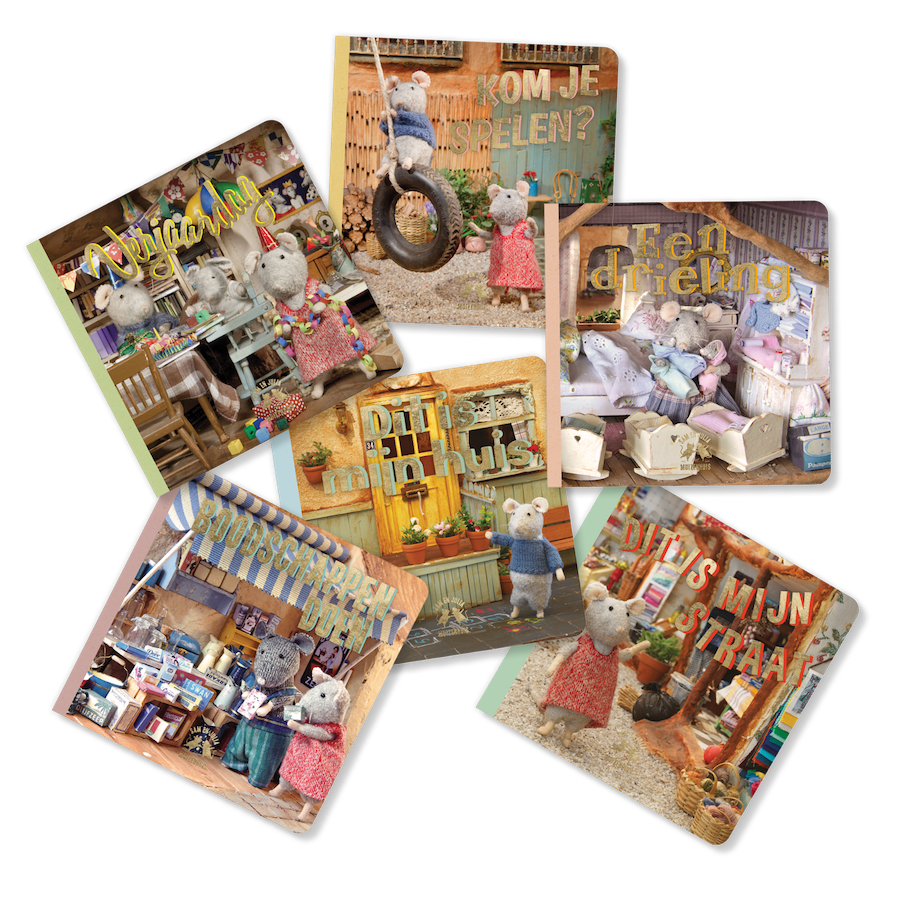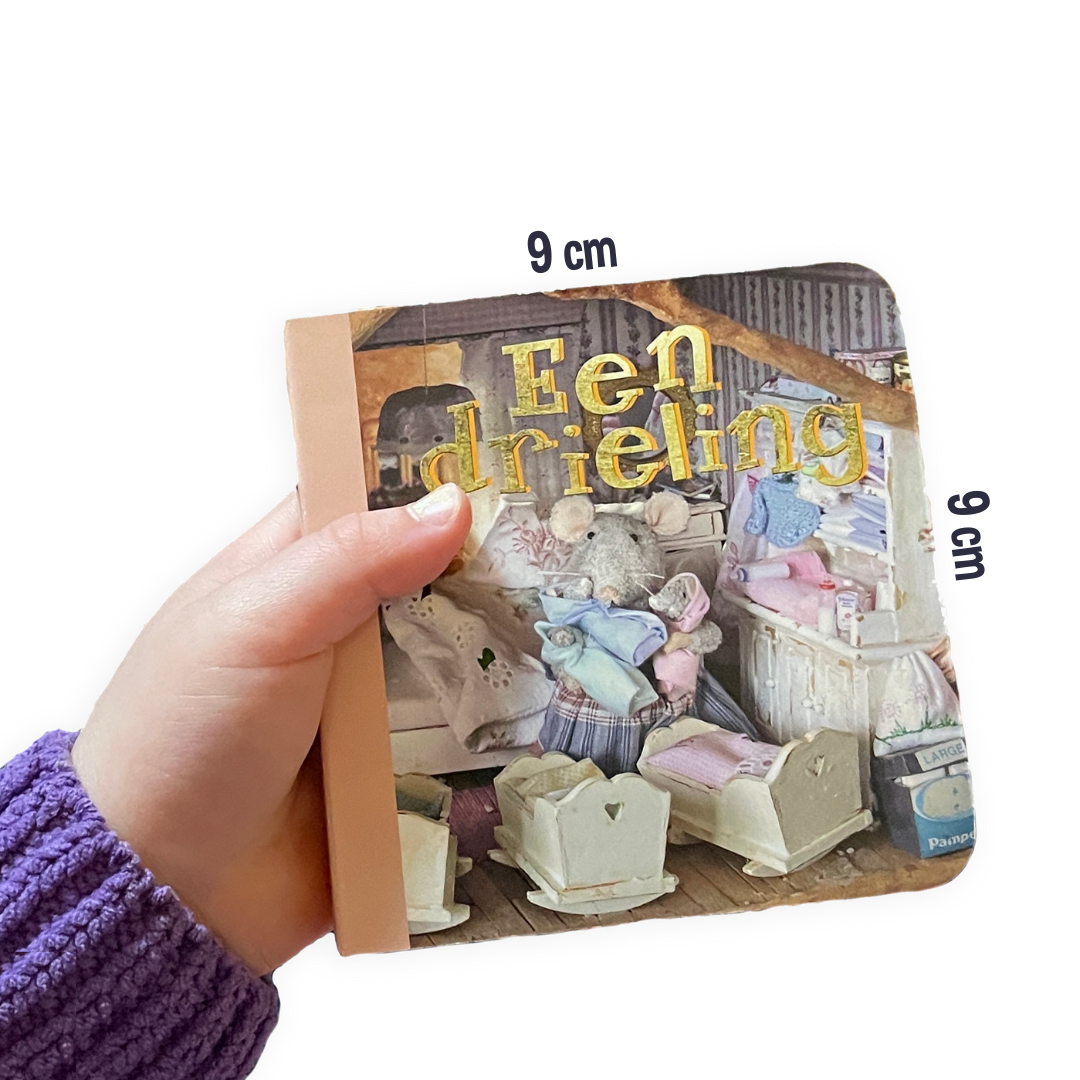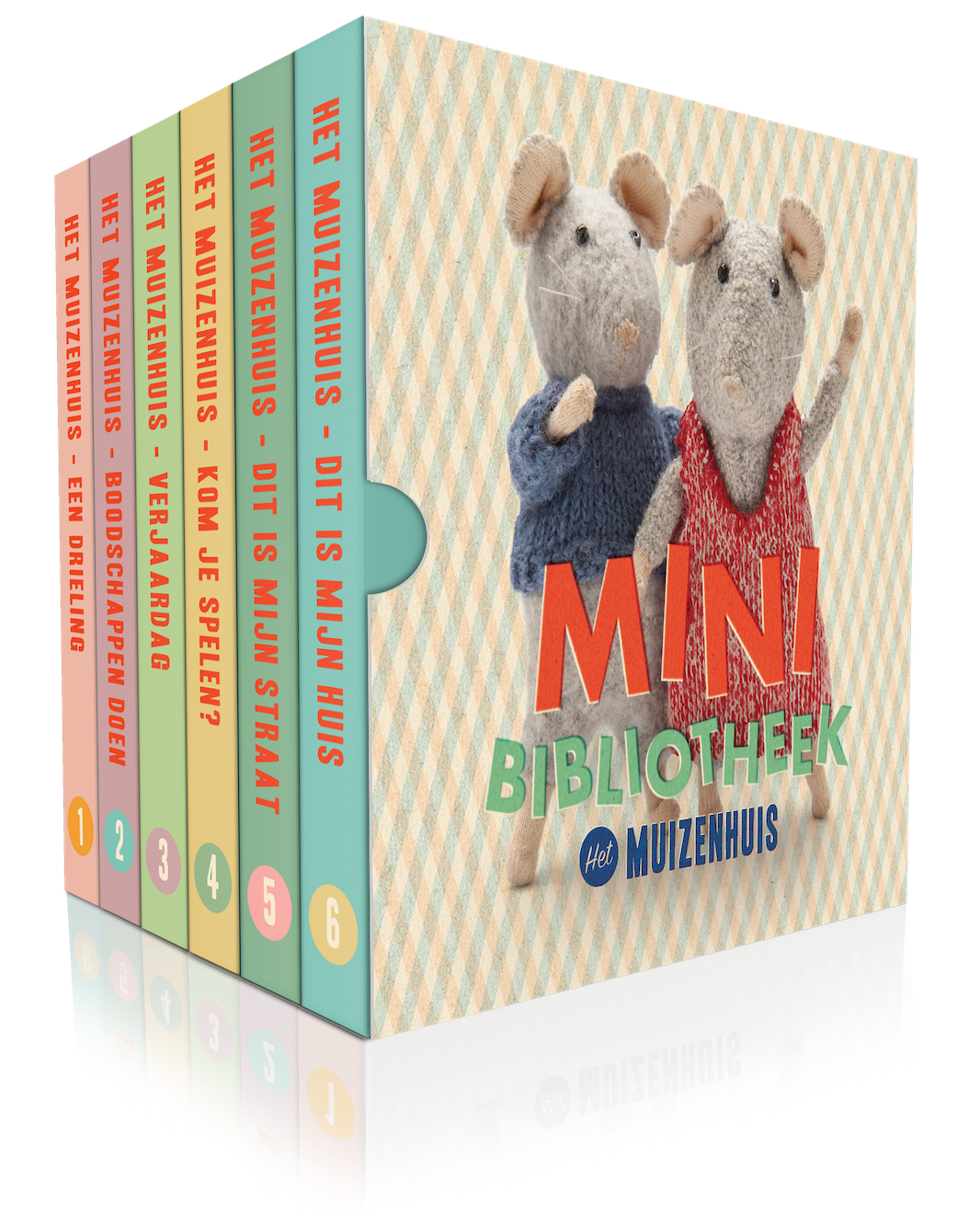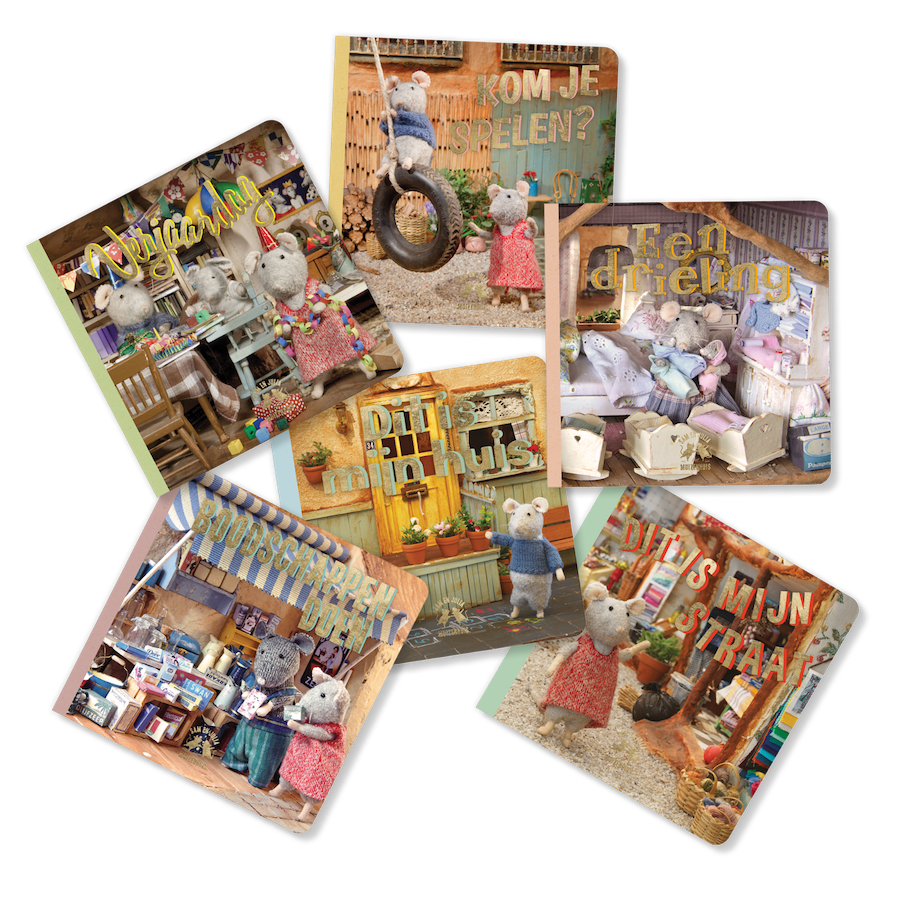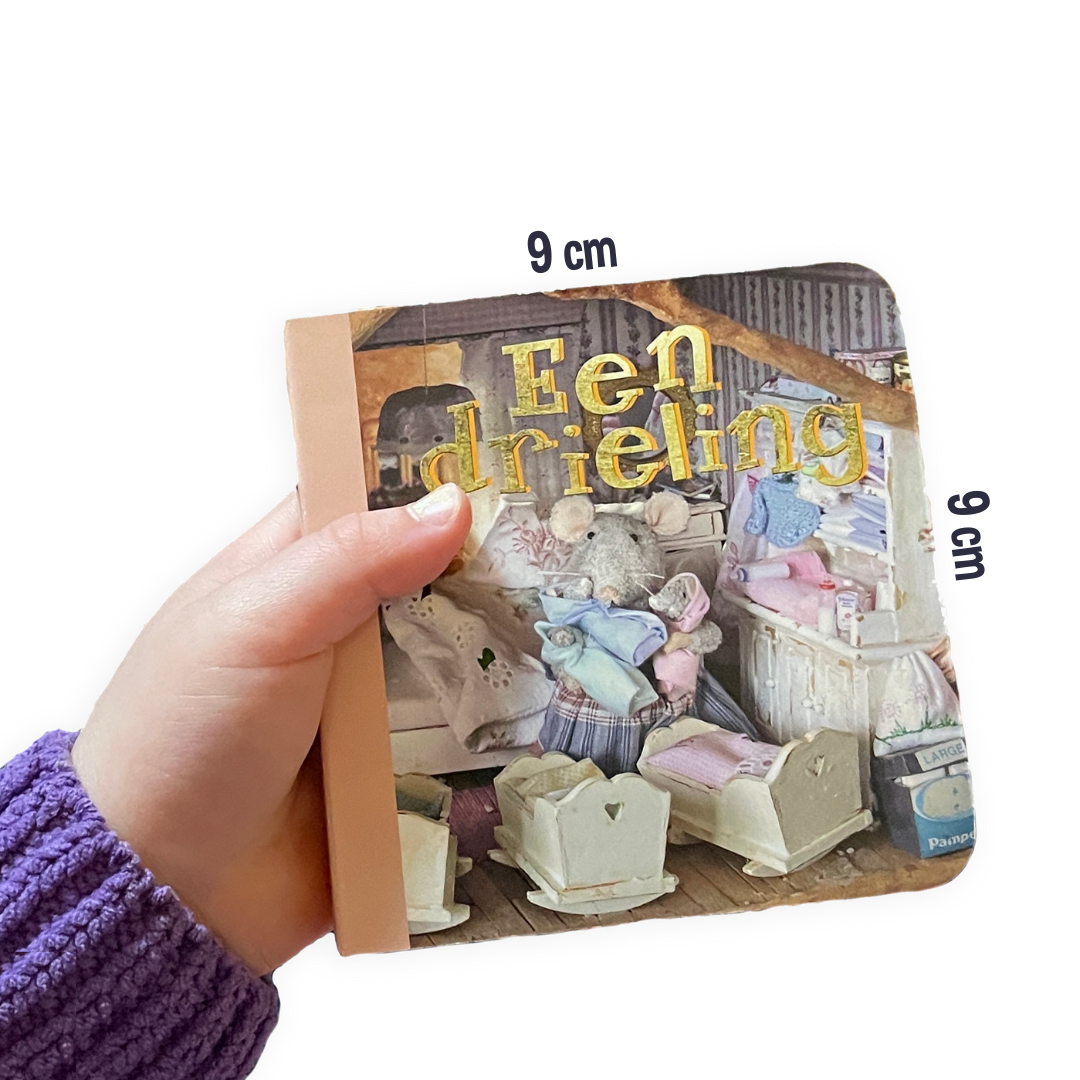 Mini Bibliotheek
14,99
Maak kennis met Sam & Julia! Dit boxje met zes miniboekjes is voor de allerkleinste liefhebbers van Het Muizenhuis. De onderwerpen van de zes boekjes sluiten goed aan bij de belevingswereld van jonge kinderen. Leuk voor thuis maar ook om uit te delen op het kinderdagverblijf voor je verjaardag.
De zes kartonboekjes van 9x9 cm zitten in een handige bewaarcassette. De titels zijn:
- Een drieling
- Boodschappen doen
- Verjaardag
- Kom je spelen?
- Dit is mijn straat
- Dit is mijn huis

Geschikt vanaf 0 jaar | Inhoud: 6 uitdeelboekjes | formaat: 9 x 9 x 6 cm | Materiaal: Karton | Uitgever: Rubinstein | ISBN 9789047633365
reenact the books
Reenacting the adventures of Sam and Julia is the most fun with the plush mice of Sam, Julia, and the other residents of the Mouse Mansion. With these adorable little mice, the Mouse Mansion truly comes to life!